Celebrating Growth in Batesville
We recently welcomed new team members and added more space to our Batesville location.
"The Batesville community has relied on Friendship for the past 13 years. It was time to make more room and add more comfort for those we serve," said Chris Meyer, Friendship President and CEO. "We want you to feel at home when you come into our offices - from the physical space to our employees who welcome you."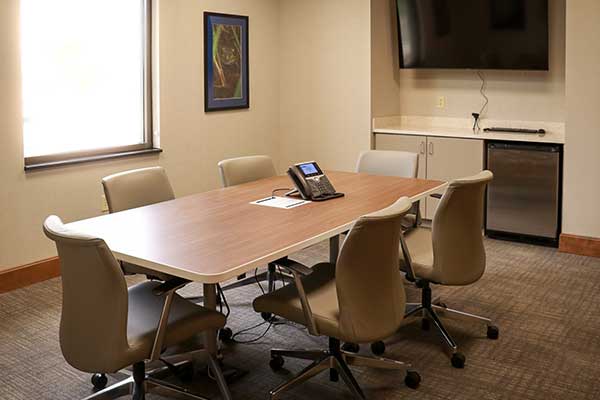 The entire branch was given a fresh look. A new color scheme and lights brighten the interior. Photographs of local scenes and wildlife remind you that Friendship is a locally owned, community bank. Employees love giving tours of the new and updated space and invite community members to stop in.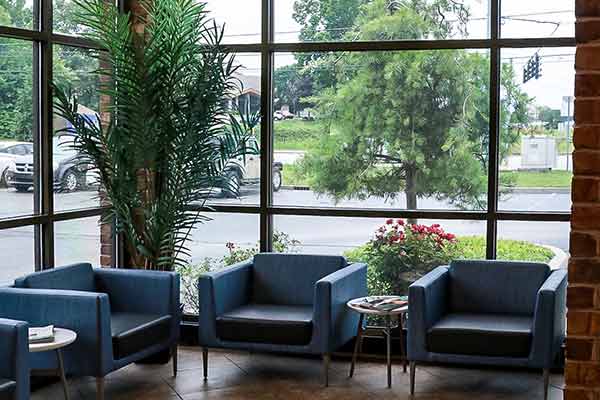 Batesville resident, Shayla Sattler, was promoted to loan officer and joined the Batesville team in January. She now occupies the new lending office.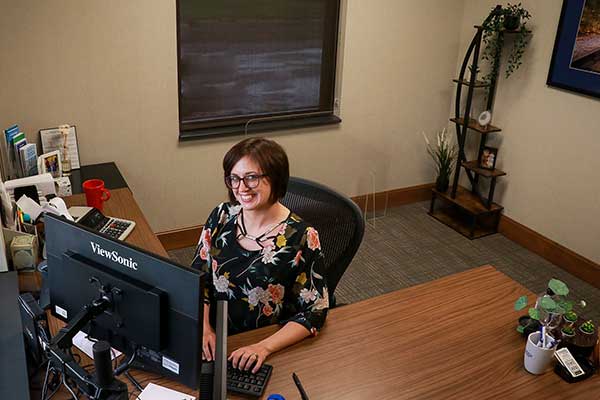 "I love working in my community and knowing that every loan I do is helping its citizens and small businesses. Having a space like my new office helps reduce the unfortunate feelings of anxiety and intimidation that can come with applying for a loan," said Sattler. "It is in a quiet corner away from the hustle and bustle of the main lobby and allows for a modern, inviting space that helps provide the welcomed feeling we want our customers to experience."
Batesville Branch Manager Karin Johnson, one of the original employees when the branch opened in 2009, retired May 31. Kim Meyers has stepped into the branch leadership role. Kim grew up down the road in St. Leon and is excited to be back in this familiar community.  
"I am looking forward to spending more time in Batesville again," said Meyers. "I love the small business community here and the great community events and organizations."
Everyone at the
Batesville office
is eager to
Start the Friendship
with their neighbors and be a partner for their financial life. A wide variety of financial services are available, from
student checking
accounts for teens, to financing a
new home
or
home construction
, and everything in between. You can get your
business
off the ground or optimize your current financial activities.
June 14, 2022