Duo-Factor Authentication
Duo-factor authentication is a new digital banking security feature
. This extra step is the easiest and fastest way you can protect your account from hackers and scammers. 
Here is what to expect:
1. Login from your desktop using your username and password.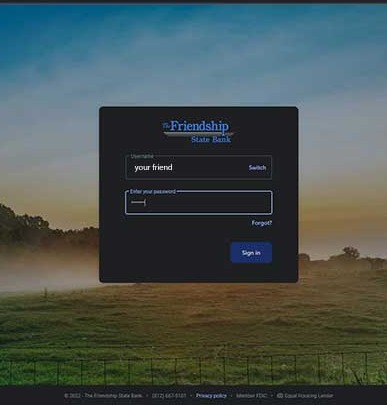 2. Next, you will be prompted to enter a validation code that has been texted to your phone. (If you prefer not to receive this code via text, go to the next step.)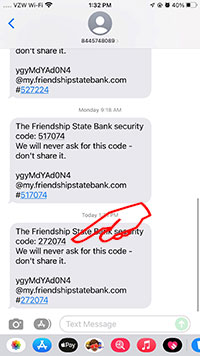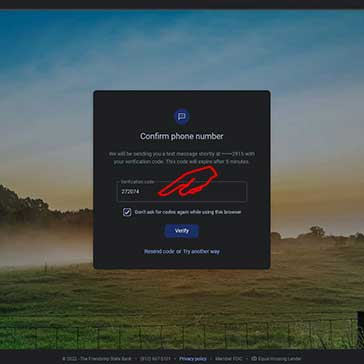 3. If you prefer you can choose to receive the code by a phone call. Select the "try another way under the verify button. Then select the phone call option.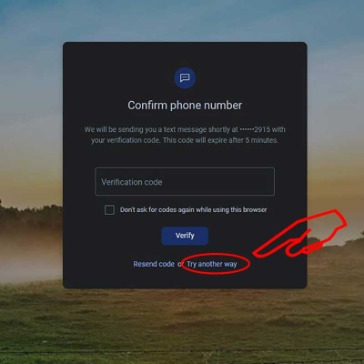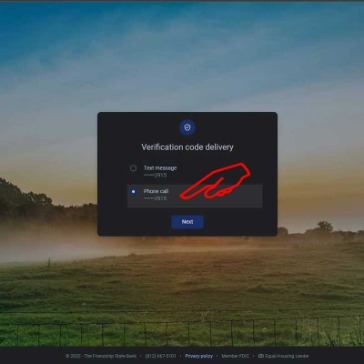 4. For a faster option, use The Friendship State Bank mobile app where the second verification factor is a PIN, thumbprint, or facial recognition.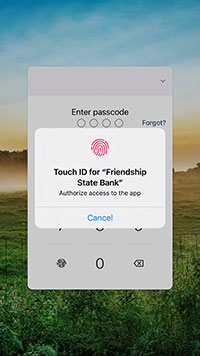 Get  your free Friendship State Bank App for Your Phone or Tablet Here: