Access to your bank statements is at your fingertips with estatements. Review, print, download, and email all from your digital banking account.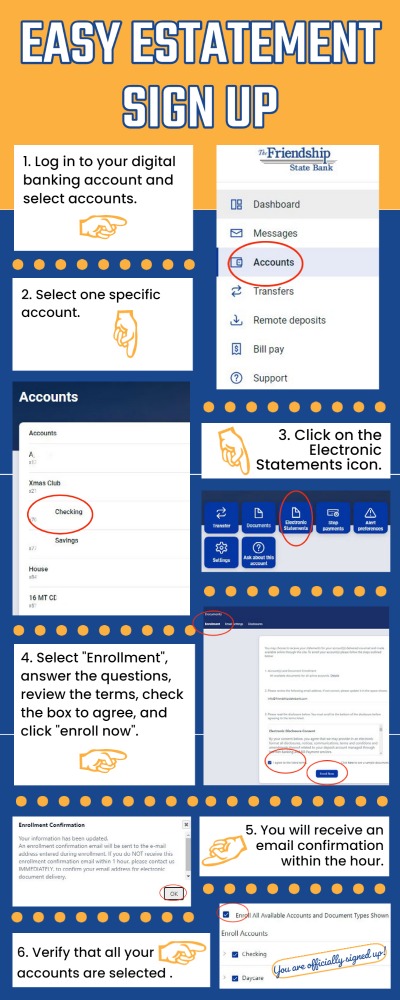 1. Log in to your digital banking account and select accounts. 
2. Select one specific account. 
3. Select the electronic statements icon. 
4. Select "enrollment", answer the questions, review the terms, check the box to agree, and click "enroll now".
5. You will receive an email confirmation within the hour.
6. Verify that all your accounts are selected.