Creating a business run from home may seem like an impossible dream. Haley Bascom challenged impossible thinking. Her passion for interior design and desire for a flexible schedule allowing her to be at home with her kids led her to open Haley Bascom Interiors LLC earlier this year.
"I always thought I would have to work in an office in a city or urban setting. I never imagined living in a rural setting, raising my kids, and doing what I love from home," Haley Bascom said.

Bascom started her career at the Pottery Barn in Indianapolis after obtaining a degree in design, merchandising and business. She primarily met clients on site for design consultation while they were building new homes. Interior design is more than décor. She assisted clients in selecting home finishes, siding, potential layouts, as well
as more traditional pieces like room colors, furniture, and wall décor.
Shortly before her twins were born, Bascom and her husband moved to Southeastern Indiana. She knew then that she wanted to work from home. She was hired by a virtual design company. She assisted clients around the world, including in the western United States as well as France, from her home. She designed Air BNBs, family homes, nurseries, remodels and refreshes, and new builds. Her experience and confidence with different styles and projects
grew. This sparked her interest to branch out on her own.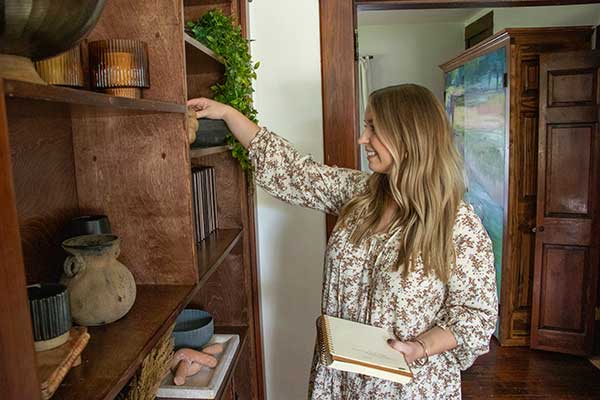 Bascom wanted interior design services to be affordable and accessible for anyone. She developed a business plan that includes virtual and in-person options. Then she scheduled an appointment with an accountant and a Friendship State Bank banker to establish the business' financial foundation.

"I chose Friendship because I value partnering with local businesses," Bascom said. "Community connections are crucial for my business too and I value building each other up and strengthening our communities like Friendship."

Bascom was also grateful for simple business banking tools like digital banking and autobooks, an invoicing and payment system built into Friendship's digital banking platform.

"I love that autobooks is connected to my banking and all in one place," Bascom said. "It is very intuitive and easy-to-use. It allows me to create professional looking invoices. I can add notes and itemize so my clients know exactly what the invoice is for. I can create a client list within the platform for efficiency and easy reference."
Bascom hit the ground running with referrals and projects. She still had a website to launch, blog to create, and social media presence to develop, but didn't use that as an excuse to put off starting. "Jump in with both feet" is the advice that Bascom would offer anyone considering starting their own business. "Get the back end pieces in place and go for it."
She admitted that she now wonders why she hadn't considered it sooner.
Balancing family and work life can be just as challenging when running a business from home as it is when you work in an office. Nap time may be cuts short due to work needs. And sometimes weekend work is required due to family needs.
"I work a lot of hours because I love what I do. There are many late nights and working weekends but I appreciate the flexibility," said Bascom.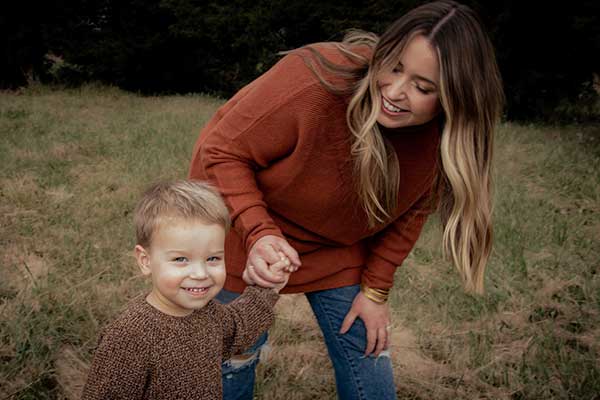 Working from home and staying with her babies is Bascom's biggest joy. She loves the ability to be there to make their snacks and see them grow while having a fulfilling career. She and her husband have now officially planted roots in Dillsboro. They plan to build on family property in the future.