Resource for Local Business Owners
Business Development Specialist Amy Fryman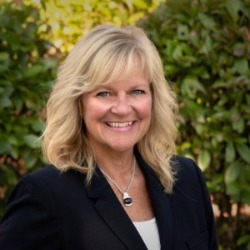 Local businesses are vital assets to thriving communities. And in a time when locally-owned community banks are declining, The Friendship State Bank is offering more for their local business neighbors. Friendship now has full-time Business Development Specialist, Amy Fryman, to work one-on-one with business owners to offer resources and solutions.
"In most cases, small business owners are really good at their small business, and are typically following their passions," notes Friendship CEO Chris Meyer. "Where they need help is with their financial services, which is our specialty, and we can help our fellow small business owners understand the best services for them. A great donut shop should be run by a great donut maker, not necessarily someone with financial skills; we are a terrific partner for those important needs."
Fryman brings 29 years of banking experience in both lending and deposit services. She is passionate about helping businesses, organizations, and local municipalities thrive.
"My role as a business development specialist is to help businesses reach their goals," Fryman explained. "I can provide information to help business owners make financial decisions, customize financial solutions so plans can be implemented, and connect them with key people who can help them with the next steps."
Fryman works with a team of local professionals who specialize in cash management, payroll management, commercial and consumer lending, insurance and investments, merchant card services, business banking, online banking, mobile banking, and more.
"Together, we offer a wide range of financial advice, insights, and solutions to help both individuals and their businesses succeed," Fryman said.
Fryman is eager to visit southeastern Indiana businesses and build relationships with owners. She hopes to learn about business' biggest needs, share her insights and experience, as well as discover more ways Friendship can help.
You may recognize Fryman from working in the Friendship, Dillsboro, Rising Sun, Versailles, Vevay, Batesville, Lawrenceburg, and Madison bank offices. You may run into her at the Lawrenceburg FallFest Battle of the Banks, volunteering at The Clearinghouse Food Pantry, presenting in school classrooms, or most recently giving away free milk at the Dillsboro Family Market. She serves on the Dearborn County Chamber of Commerce Board of Directors and Lawrenceburg Kiwanis Club Board and the Big Brothers and Big Sisters of Southeastern Indiana Advisory Board. Her commitment to the community is undeniable. She also enjoys time at her home in Dillsboro with her family relaxing by the pond or repurposing an antique for her home décor.