How to Pay a Person with BillPay

Pay a person (P2P) directly from your Friendship State Bank online account or mobile app. All you need is the person's email address. The person is not required to have a Friendship State Bank account.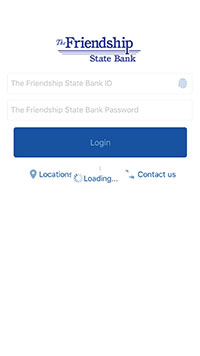 2. Select the Pay Bills option from the main menu screen.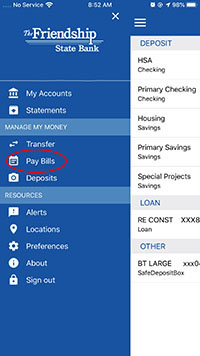 3. Then select the Payees tab at the top and click on the +person icon.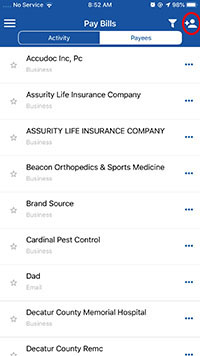 4. Choose Individual for the payee type.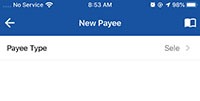 5. Select how you want the payee paid.
The most popular method is email. The person you are paying will receive an email from The Friendship State Bank stating you would like to send them a payment. They will then be prompted to enter their bank account information. The payment, and all future payments, will be sent electronically to their account.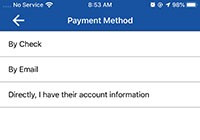 6. Complete all fields in the new payee submission field.
The keyword will be any word, but you will need to share it with the person you are paying. This will be their security code when providing their account information with The Friendship State Bank.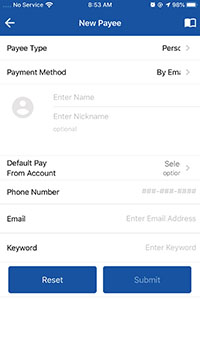 7. Click the submit button.
Once your payee authorizes you to send them a payment, you will receive an email with instructions on how to activate this payee. Once activated, they will be saved as a billpay payee and you can authorize a payment.*

*Payments may take up to 3 business days to be deposit into a payee's account.