Reinvesting in your community sounds great, but how does one really put that into action?
If you've ever wondered if it matters where you deposit your hard-earned money, let me assure you it does.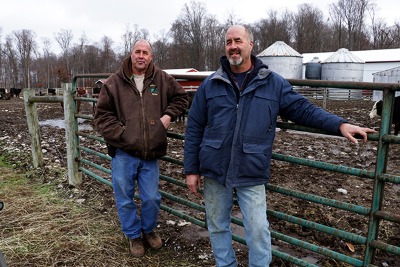 Not only does banking locally support small businesses (community banks fund more than 60% of small business loans and more than 80% of ag loans), but as locally owned and operated businesses themselves, they are part of the economic engines that create 62 percent of new jobs annually.
Community banks like your Friendship State Bank take in deposits and distribute loans that feed into a self-sustaining micro-economy and keep funds right here in southeastern Indiana. It is all part of a symbiotic relationship that community banks have with their communities.
And the proceeds from those businesses employ residents, fund municipalities, and continue the cycle of locally based economic growth.
And if you need more proof just consider the community bank impact on local communities:
• Community banks outpace large banks in their average number of banks operating in both rural and urban markets by a 3:1 ratio.
• Community banks are preferred small business lenders, with an 81 percent net satisfaction score compared to 68 percent for large banks and just 43 percent for online lenders.
• Community banks operate in areas abandoned by others—serving as the only physical banking presence in nearly one in three U.S. counties.
But it is not just about stats. When customers contact Friendship, they are greeted by a talented team member who is attuned to their needs and empowered to act on their behalf.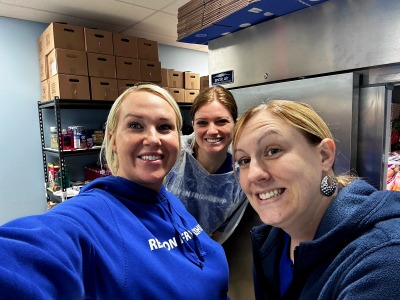 And when our employees log volunteer hours in support of the local food pantry  or when Friendship State Bank contributes to the Childrens' Advocacy Center, Music on the River, or the volunteer fire department, we are working toward our goal to ensure economic prosperity for the community we call home.
We thank our customers for relying on Friendship for their banking needs. For our neighbors who may be considering a switch, we encourage you to take a closer look at Friendship State Bank to discover how we can help you realize your financial dreams.
At Friendship, we pledge to never lose sight of the all-important "relationship" and the personalized service our customers expect.
Remember, we are all in this together. Community banks like Friendship are only successful if our customers and communities are, too. That is why community banks and our relationship business model have thrived for more than 150 years. We know what it takes to create successful local economies.
Start the Friendship and join us in helping to build a more sustainable, vibrant economy here at home.