Why You Need a Loan Officer before You Need a Mortgage
Kayla Luhrsen's journey towards home ownership began long before she considered purchasing her first home. It began by building a relationship with a banker and growing her financial knowledge.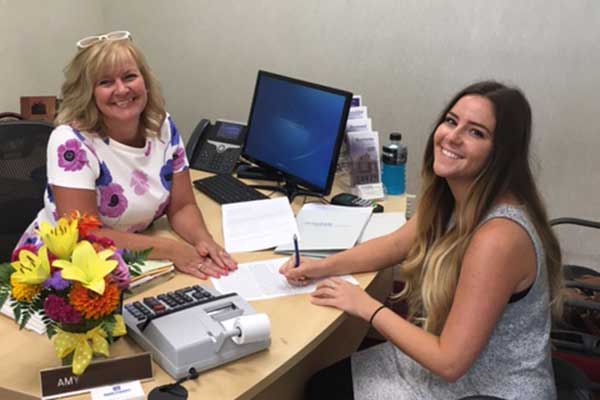 Kayla was 19 and needed an auto loan. She chose to visit a family friend, Amy Fryman, who was a loan officer at time. Amy helped her obtain the financing she needed and helped her grow her financial knowledge. Kayla learned about the factors that impact how much you can borrow. Kayla and Amy also reviewed her student loans to help her better understand how they worked and to create a plan to best manage repayment.

Five years after her first car loan, Kayla entertained the idea of purchasing her first home. She received inheritance money and planned to use it to pay off her student debt. Her grandparents
encouraged her to use it to put a down payment on a house that would increase in value. So, Kayla scheduled an appointment with Amy before looking at homes.

"When you're serious about wanting to purchase your first home, make an appointment with a loan officer," said Kayla. "They will tell you what you need to do to be able to purchase a home. They will help you understand your debt-to-income, down payments, and any other pertinent information about buying a home."

Amy helped her determine the price range she could comfortably afford. She explained the mortgage process and provided a pre-qualification letter that made negotiations easier. Kayla settled on a house and became a first-time homeowner.
Shortly after buying her first home, Kayla met her future husband, and they began their engagement. Knowing they wanted a different home to share and grow their family, they started planning. First, they opened a joint savings account and began saving as much as they could for the down payment. When they were gifted family land, they decided to build a new home.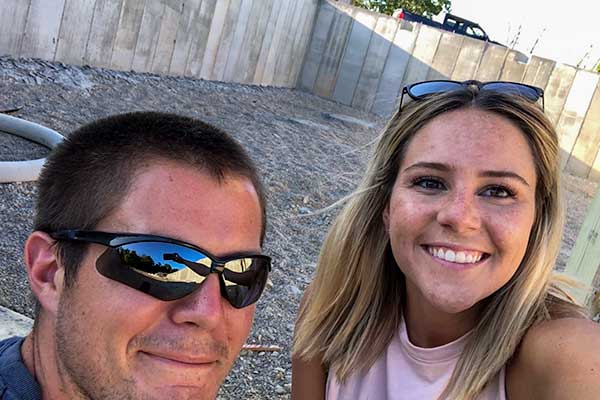 Kayla and her fiancé returned to visit Amy to learn how the construction loan process differs from a traditional mortgage. They got the details, discussed down payment requirements, and reviewed their financial life. They considered current loan payments and where monthly payments could be adjusted or paid down to make the monthly construction, and then mortgage, payments more manageable.
Once they understood the financial process of building, they took their time planning.

"I would advise anyone who wants to build to take their time planning every aspect of the house. We worked hard to save our money, create a budget, draw our floor plan, and pick out all the paint and finishes," said Kayla.

Kayla recalled the excitement and stress of the home construction process. She admitted that their plans didn't always transfer well from paper. Changes were required. Mistakes were made that had to be corrected. Being an active communicator with her contractor was critical in their building process.

"Have a strong, open line of communication with your builder. Do frequent walk throughs of the house during the building process, especially during big milestones, like the framing," she said. "This way if there is something wrong or you just don't like something, you can change it before you get too far into the process."

Kayla and her husband were also committed to sticking to their building budget. When they first met with their builder, he broke down the general cost for different categories from plumbing to flooring. If they went over budget in a category, they found creative ways to adjust their vision.
For example, there was a specific vinyl plank flooring they wanted throughout the entire house. It was over budget, so they adjusted the plan. They kept that flooring in the main area of the house while compromising and selecting carpet for the second floor to stay within budget. In the end, they came in under their budget.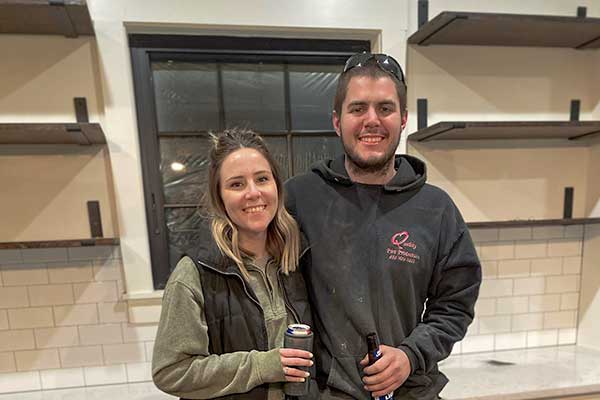 Kayla said paying the contractor using their construction loan went smoothly and it was easy to get questions answered at Friendship. She noted that she once made a loan payment that was two cents short. Friendship called to see if she was aware of this shortage, so she didn't receive a late charge for not making the full payment. She noted from personal experience that does not happen at larger financial institutions.

In the end, Kayla and her husband are pleased with the outcome and found the experience rewarding. The Luhrsen family is already growing as they now share their home with their infant daughter.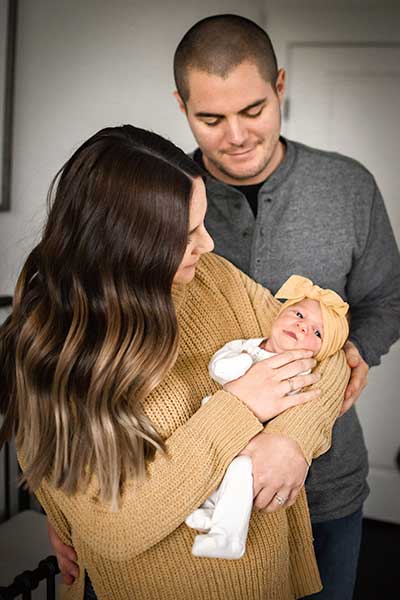 "Everyone has their different opinion on building a house versus buying," said Kayla. "It's a lot of work, a lot of time, and sometimes a lot of stress. For us, it was extremely rewarding to see all our hard work pay off and the plans come to life."


Are you ready to learn more about what the mortgage process would like for you?